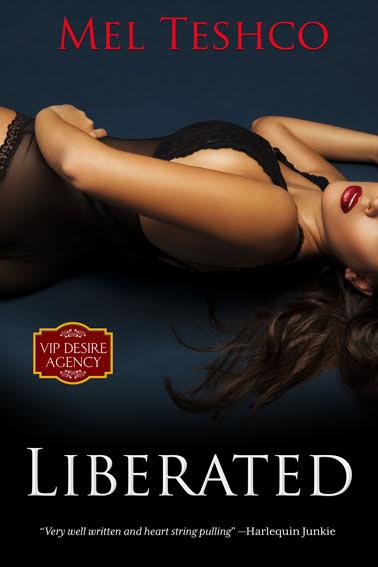 Can two men conquer one woman's heart?
Eloise Chand isn't just any woman, she's also Savannah, stunning call girl. But it doesn't stop unprofessional thoughts about her favorite clients, Saxon and Julian. She knows she's in trouble. She doesn't want her career destroyed by personal attraction. She's a business woman first and foremost, and the Wolfe brothers aren't part of her career plan.
Adopted brothers, Saxon and Julian, share more than just their billion dollar real estate development business. But never in their wildest dreams did they expect to fall for the same call girl. She's a woman whose hot-blooded sexuality and independence stirs something deep in them both. That she's beyond willing to share the same bed with them is just a bonus they want to further explore.
But how do they permanently attain the one woman who just might be unattainable?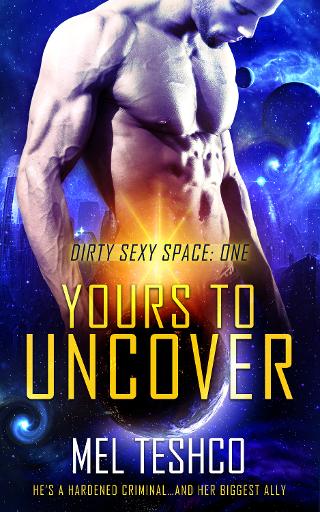 He's a hardened criminal … and her biggest ally.
It's the year 2202. Earth is grossly overpopulated and seriously polluted. Rita Songworth has spent half her twenty-two years trying to escape the dying planet. It's taken the last five of those years to realize making it in the hard-ass infantry is her only way out, via space transporter Earth Ship Siren.
But the journey to Unity, the new colony, isn't easy. Rita has to resist an attraction to hard, brutish prisoner, Tristan MacFallan, whose masterful hands create more than the beautiful art he's been assigned to make. His forbidden touch affects her profoundly and he sees things in her no man ever has before. But obeying Zane, her ex-lover and malicious lieutenant, who is appointed to keeping the prisoners under guard, comes at a high price.
Is she willing to sacrifice everything to keep her secret and her lover safe?
~ ~ ~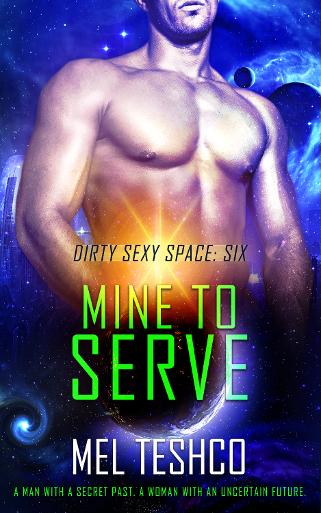 A man with a secret past and a woman with an uncertain future.

When Lucinda Farrell is found guilty of a crime she didn't commit, she's resigned to her fate. It's either stay on a dying Earth or travel through the galaxy to the new world of Solitaire to complete her three-year sentence. Many claim the space bucket, Earth Ship Siren, won't make the long twelve-month journey and are almost proven right when a micro-meteor shower hits and cripples one of the three ships heading to Solitaire.

As pilot of the ES Siren, Jarred Cooper has never been short of female admirers. But he's got a secret he holds close to his chest—literally. Letting go of his past has never been so difficult when he's yet to find a woman who makes his breath catch and his heart beat fast. He knows love at first sight doesn't exist. Then he glimpses the beautiful prisoner, Lucinda.

But when overcrowding and rationing of food become serious issues, getting her to understand they can make things work, despite his past and their huge social divide, just might be the biggest hurdle of them all
~ ~ ~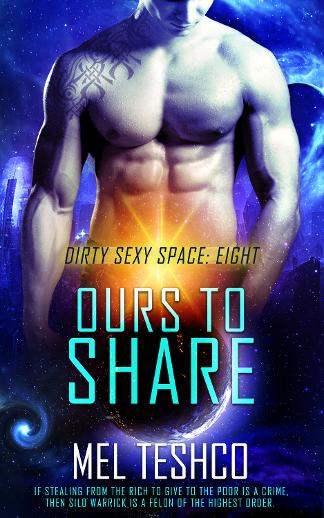 If stealing from the rich to give to the poor is a crime, then Silo Warrick is a felon of the highest order.

A gifted horticulturist found guilty of stealing from the elite greenhouses, Silo is also an extraordinary musician, and therefore the perfect con to throw onboard the Earth Ship Siren. Though he's promised a fresh start on Solitaire, Silo's not about to believe his captors.

But his disgust of the elite is about to be challenged by highbrow lovers Cloey Pederson and Jasmine Hewitt. They aren't the arrogant and superior snobs Silo has learned to hate, even though trusting them is a whole ballpark out of his league.

One woman might whet Silo's carnal appetite; two is cause for all his wet dreams to come true. But are Cloey and Jasmine double the trouble or twice as nice
~ ~ ~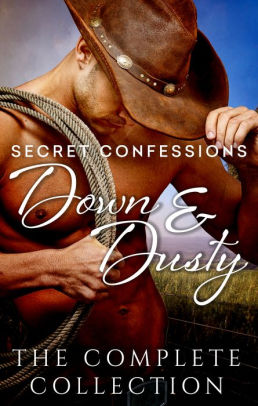 All eight stories together for the first time!
Welcome to the heart — and heat — of Australia…
They say that no one has secrets in a small town — these women prove them wrong.
Eight stories from some of Australia's hottest writers in Australia's hottest genre. From the bar stools of the local pub to the wide open plains of the biggest stations in the world, these tales travel the dusty roads to the heart of Australia and the women who understand how to work hard — and play even harder.
In the latest in the wildly successful Secret Confessions series from Escape Publishing, the women of Down & Dusty invite you into their lives — and their bedrooms.
~ ~ ~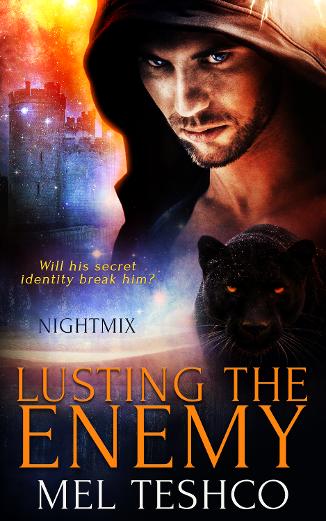 Akeisha is on a mission to be chosen as part of a harem for the desert king, Judas. She'll use her body to entice and beguile, do anything it takes to save the near-extinct larakytes, her shape shifting silver panther tribe, from Judas' human subjects, who are trying to eradicate them.

She never expects to succumb to the wild ecstasy in his arms, a pleasure that threatens to expose her inner cat even as it transcends anything she's ever felt from one of her own kind.

Falling in love with a human enemy was never part of the plan, but maybe there's more to Judas than meets the eye.
~~~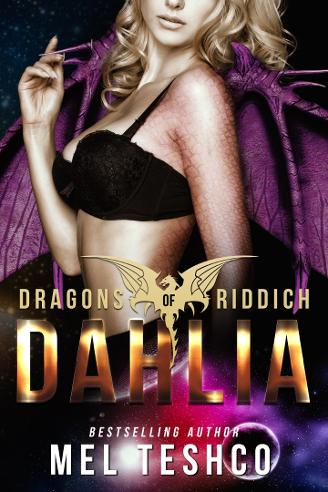 The dragons will search the universe for their one true mate...

Dahlia Mannett was a princess on her planet, Riddich. Now all she wants on Earth is to be normal and not hunted by the evil Tantonics, who prey on her people for their power. But somehow she ends up in a bikini and on the catwalk for famous designer, Lincoln Hillier. Turns out he's also the one man to bring out her inner dragon—a miracle considering no Riddich male achieved that same result.

But even if Lincoln is Dahlia's one true mate, how can she expect him to give up everything and everyone he's ever known for an alien woman … a woman who jeopardizes his life just for being with her. Because the Tantonics will destroy anyone who gets in the way of their goal to drain the Riddichians of their power.

Lincoln thought he'd had everything, until he saw Dahlia. Now she's all he wants, and he's happy to give up his worldly possessions to stay with her. An existence without her in it wouldn't be living, and he's willing to risk it all to prove it. She's his life mate … and she's all he wants.
~ ~ ~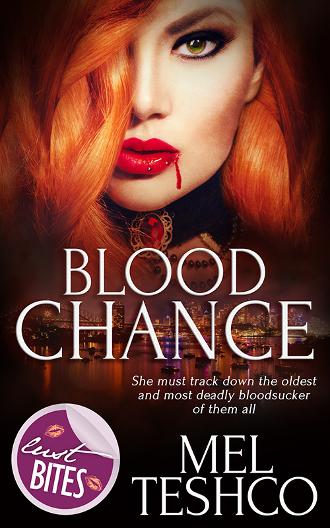 To save her dying mother, Kia must suppress her loathing of everything vampire to track down the oldest and most deadly bloodsucker of them all.
All dhampir Kia Montana has left in the world is her mortal mother, and Kia will do everything in her power to save her mum from dying. She sets off to track down the Ancient One, Sean Maximillus. He is the one and only vampire capable of reversing her mother's condition.
Instead she finds Ronan, a gorgeous and mysterious man who promises to take her to the Vampire Lord…after he's taken her to bed. But Ronan seems to know too much about Kia—things she never told him, and she is soon drawn deeper into his world, where he will reveal secrets that will change her life forever.
~ ~ ~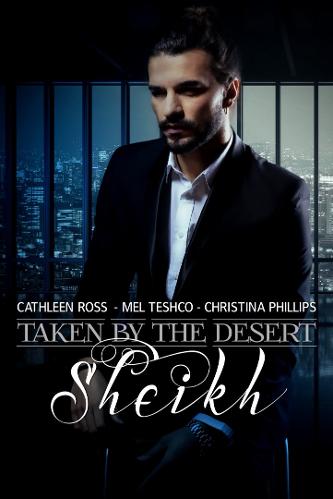 Three Sheikh brothers, three virgin brides...
The Grand Vizier has a plan to save Qutum...
To prevent a war...three royal brothers must wed


Stolen by the Sheikh by Cathleen Ross


London interior designer, Lilly Jones has the perfect job. When she lands an account to do up a mansion in Kensington and an old fort in Qutum, she can't believe her luck. What she doesn't know is that she is the piece of the puzzle that will prevent a war. When the commanding and sexy Sheikh Jamal El-Amin pays her bridal price, Lilly refuses to believe it means they are married, but it is legal in Qutum. Lilly must decide to escape or stay.



The Sheikh's Rebel by Mel Teshco


As the daughter of an indulgent sheikh, Amber Al-Fayed has had everything her heart desires, including a western education. But her perfect life is shattered when insurgents try to overthrow her country, killing Amber's mother in a mortar attack and forcing Amber and her father into battle. Now Amber will do anything she can to reclaim control…even if that means marrying Zafar El-Amin, a wealthy and formidable neighboring sheikh. Except Zafar isn't quite as separated from the conflict as she believes.



The Sheikh's Reluctant Princess by Christina Phillips


He claimed her body, but can he capture her heart?

The last thing Tariq El-Amin wants to do is marry, but duty is everything and his country requires an heir. A political marriage is all he expects--until he hunts down his unwilling bride and duty becomes pleasure. But he soon discovers Princess Sofia has no intention of being a meek and obedient wife, and Tariq must make a tough choice if he wants to win the heart of his reluctant princess.


~ ~ ~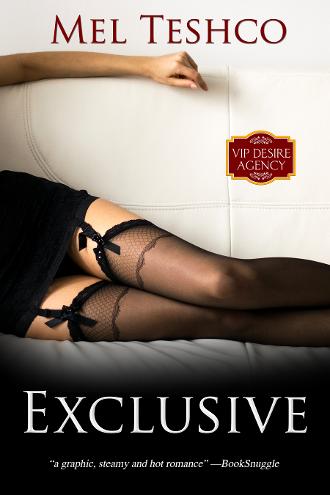 Rock star Amos Drynn isn't interested in a relationship. He's been there, done that, and wished he'd listened to his better judgment. As the lead singer of the famous band Frankenstein's Blood, he's not short of female attention, but in his world, a long term relationship isn't feasible. That is, until he purchases a night with a call girl who makes his blood run hot and has him forgetting about his fear of commitment.

Tiffany doesn't believe in fairytales, not anymore. In her world trust is thin on the ground and promises are meaningless, especially from the mouth of a married client. A night in bed with her rock idol, Amos Drynn, will surely salve her wounded pride. But will their explosive chemistry shatter her infatuation with an ex-client or will she turn her back on Amos, the one man willing to give her everything, including his heart?
~ ~ ~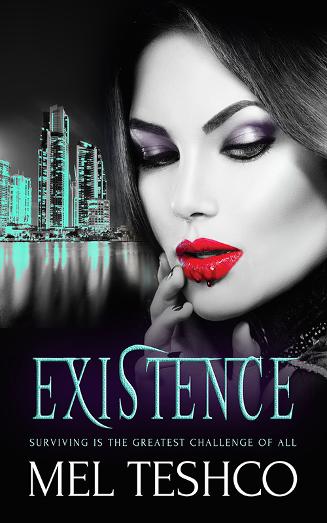 Escaping the nest of their vampire master is an amazing triumph. Surviving will be the greatest challenge of all.
Alexander.
I've been a blood slave to my vampire master for forty-six years. My rare blood makeup gives my master the perfect nutrition. My addiction to the couple of drops he feeds me in return ensures I have no compulsion to leave. I'm a willing blood donor, an immortal slave. Then my master brings yet another blood slave to his nest, and I can't tear my eyes away from her.
Maya.
I can't believe I've been kidnapped. I definitely can't believe vampires are real. But I soon learn they're not just real, they're cold and brutal, and will do anything for their bloodlust. Everything within me burns to escape, and if I have to use the other blood slave to do just that, I will. If I'm all too quickly seeing past his addiction and good looks to the man beneath, that's just too bad. Survival is my focus. Love and desire have no place in this nightmare I'm living. Do they?
~ ~ ~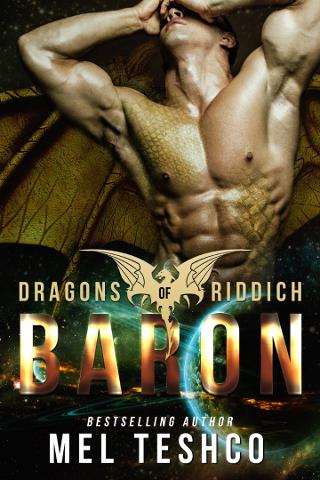 The dragons will search the universe for their one true mate...

Piper Meadows hates her strange ability that allows her to sense supernatural beings; it's made her an oddity and an outcast in her small town. It's at a party she doesn't want to attend that her ability is suddenly triggered, making her aware of someone not human. A pity that someone is also the best looking male she's ever seen. Not that it matters, a man like Baron wouldn't look her way twice … would he?

As captain of a mighty dragon army, Baron Alsharma has been exposed to a whole world of violence. Then he sets eyes on the gentle and remarkable Piper, and there is no way in hell he'll give her up. He doesn't care that she's not a rare breeder. If he has to forcibly make off with her to convince her they're perfect together, he will, even while having to keep one step ahead of the Tantonics, his sworn alien enemy. Except the Paranormal Detection Agency is also on his tail and will do anything to capture a shape shifting dragon, even if it means hurting Piper to get to him.
~ ~ ~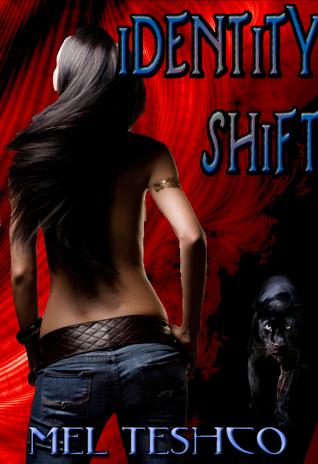 Alexia Leigh will do anything to honor her father's death, and prove that shape-shifting big cats really do exist. If that means chasing down the one person who might confirm that claim, then that is what she'll do.
But she never expects Blake Powell, the key to the shifter race, to rescue and seduce her. She never anticipated wanting him like he's her last damned breath!
Never in her life has she felt so alive and experienced such raw pleasure … and now she's torn between him and the proof she desperately needs.
~ ~ ~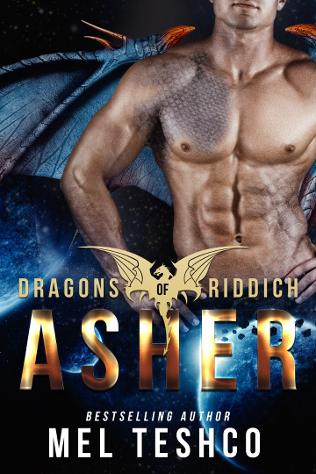 The dragons will search the universe for their one true mate...

Riddich king, Asher Mannett, has more to worry about than the agony of shifting into his dragon form. Tantonics, his alien enemies, will do anything to invade and destroy him and his people, and extract their vital energy.
When the last Riddich stronghold is breached, Asher boards a craft and escapes his planet along with a handful of his people. They crash land on Earth, where a rare few human women can breed with his species, giving his people hope of continuing their genetic line.

Thanks to her now dead fiancé, Luke, Marissa Kinkaid's life has gone from one of decadent luxury to hardship. But then a huge, wounded dragon bursts into her life and opens her eyes to the dreary existence she's accepted as her own. A life she no longer wants.
Despite her fear of abandonment, leaving her drought-affected farm with Asher seems far less complicated than facing Asher's Tantonic enemies. She can't imagine a life without the big, sexy alien in it. But will she lose him too before they've even had a chance at love?
~ ~ ~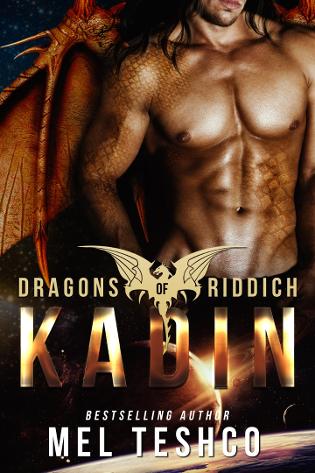 The dragons will search the universe for their one true mate...


Grace has a special ability. She senses paranormal beings. It's the perfect trait to have as an operative for the Paranormal Detection Agency. A pity her next target, Kadin Marres, doesn't just trigger her paranormal senses … he triggers her lust too.

Kadin has been aware of the elusive Grace for some time now and has waited patiently for her. She's a dragon breeder, and once he finally has her, he isn't about to give her up. Not even if it means she goes from hunter to hunted.
~ ~ ~
Claire Davis has tried to give herself and her sisters a simple life since their mother died when she was eighteen. But appearances can be deceiving. She leads a complicated, double life as Scarlet, high class call girl, sleeping with billionaire businessmen to pay the bills. Falling in love has never been part of her plan, especially to a born heart-breaker.

Mackenzie Smitherson has one goal in life: make money, and lots of it. Except the one woman he pays to be with him also turns out to be the one woman whose heart isn't available at any price. He wants more than her beautiful body…he wants all of her. Even if that means he has to open up his heart, and reveal his own dark past. But will Claire walk away to save her own heart before he has a chance
~ ~ ~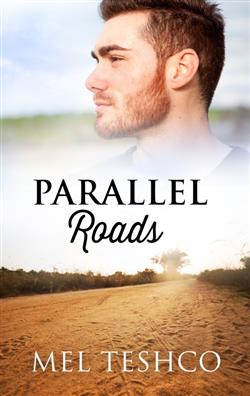 What would you do, if you had the chance to revisit all your decisions, to fix all your mistakes?
Celebrity chef, Jessie McCormick is incredibly late. Driving his Hummer to the opening of his latest restaurant seemed like a much better idea than flying, but incomprehensible directions and a dodgy shortcut throws him instead into the driveway of a rickety old house. Hopeful of finding the house occupied – and its inhabitants capable of directing him to Brisbane – he heads inside.
Voices lead him into the attic, and there he finds no direction – and every direction. The attic is an endless line of doors and ladders, each taking Jessie down a different path of his life. In one, he is a celebrity chef, fêted by the world. In another, his mother is still alive. In a third, his beloved sister is dead.
But in all of them is a small, dusty town and a small, dusty restaurant, run by a woman named Tara. As Jessie races to find his way back to his own life, he must make the biggest decision of his life: rescue his sister or take his chance at true love.
~ ~ ~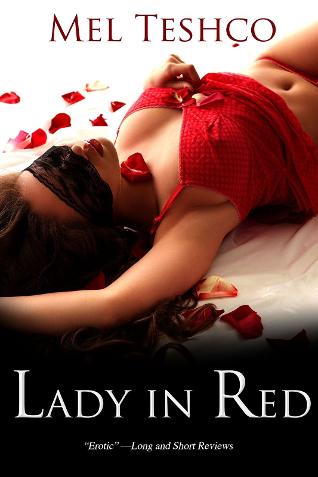 Bullied and battered as a child, Kate Matthews grows up and transforms herself into beautiful and confident, Brandy Alexander, a sexy, high-class call girl. With a select number of rich and successful clients and a jaw dropping income, Kate feels like she's living her dream being desired and bedded by some of Australia's most powerful and influential men. But she has one rule. Don't fall in love. Except the more time she spends with her favorite client Blaine Waymann, the more she fears he might be the one man who could topple the perfect world she's built.

Billionaire philanthropist Blaine Waymann is determined to break Kate's rule. He wants exclusive rights to Brandy and Kate, in bed and out, and is willing to risk everything to win her body and her trust. But when Kate starts opening her heart to Blaine, she faces an agonizing decision. Run like she always does, or stay with the man she not only lusts after, but loves.
~ ~ ~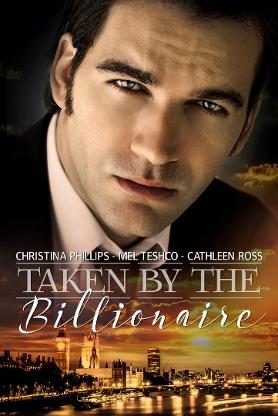 He's forbidden...and he's her every wicked fantasy


Ravished by the Billionaire by Christina Phillips

Dexter Jericho has it all – wealth, good looks and women falling at his feet. The last thing he wants is his little stepsister working in his London casino – until he meets her again. Because now Gabriella is all grown up and sexy as hell, and he can't keep his hands off her. There's only one problem – she might be a corporate spy, in which case he'll keep her close and seduce her secrets from her.

Gabi's had a crush on her stepbrother for as long as she can remember, and he's finally noticed her. His scorching kisses and talented tongue make her forget this is a forbidden romance. Until she discovers the truth for his sudden interest and realizes his dirty little secret – is her.


Punished by the Billionaire by Mel Teshco

Isabella wants no part of the Jericho fortune, not if it means being a puppet to her stepfather, Harrison Jericho. Instead she turns to her one skill and passion and becomes a professional gambler. Except no money in the world is enough to make her forget her eldest stepbrother, Max Jericho, or the scorching kiss they shared at a party.

Max has been keeping tabs on his beautiful stepsister, Isabella. He's been half in love with her for years, and no amount of hard labor and bedding other women makes him forget her. But his feelings won't mean a thing if she's guilty of dragging the Jericho name through the mud. He needs to get her alone to uncover the truth. And now that he's CEO of his very own casino, Bella is drawn to him like a moth to flame.

Except losing a bet to Max and staying in his penthouse for a week just might be Isabella's biggest gamble yet. Especially when she discovers how far he's willing to go to clear the Jericho name.


Trapped by the Billionaire by Cathleen Ross

Tom Jericho has never got over the naked body slide his sixteen year old stepsister Christabelle Evernight performed on him when he was twenty-one. Born with a sense of honor, he wouldn't take her virginity then but he's certainly interested in having her now. After all, what's a little dirty fun between step siblings and Christabelle has been a very bad girl.

There's nothing more humiliating than being knocked back by the hottest, sexiest stepbrother Chrissy has ever seen, so she's not going to Australia to work under him, except her stepfather leaves her no choice.

Tom Jericho knows her secret and he's going to make her pay, but Chrissy has grown up now and she happens to enjoy Tom's brand of punishment – and knows just how to pay him back.
~ ~ ~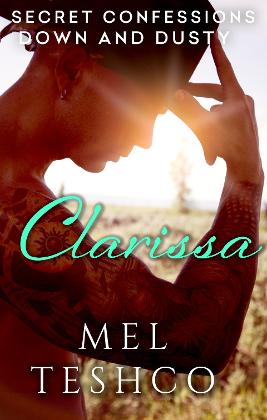 Clarissa may have been daydreaming about her head stockman, Brandon, every day and night of the long, hot drought, but Brandon has never been anything more than friendly and professional, and Clarissa has long accepted that life will never imitate fantasy.
Until Brandon recommends an old friend—a renowned bull-rider and stockman—for a job, and suddenly Clarissa finds herself in the middle of a competition between two of the hottest men that she's ever seen.
But Clarissa doesn't fancy herself a prize—and with two cowboys willing to do whatever it takes to make her happy, she might just decide that the winner takes all.
~ ~ ~
Selena MacShaw's presidential mother was killed on Christmas day, but Selena is not afraid to live her own life. She wants to settle in the Australian Outback and stop running from her mother's enemies.

After his army buddies died in a mission gone wrong, ex Special Forces, Dallas Anderson, accepts an offer from Selena's father. Dallas is Selena's undercover bodyguard in the guise of a head stockman. But when Dallas' secret is exposed, will Selena love him for his valour or hate him for his lies?
~ ~ ~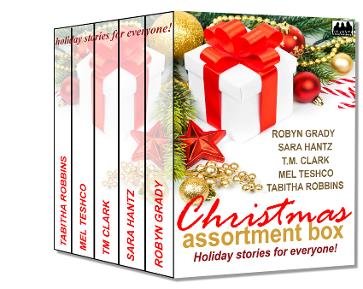 SILENT NIGHT
Nurse Joanie Russell still dreams of having a family of her own. Unmarried with no prospects…surely that time has passed. But on Christmas Eve 1966, Joanie is drawn on a search that makes her question. What is the sound echoing through the hospital
corridors? Whispers from the past or prayers being answered on this holiest of nights?

THE AVOIDABLE ORPHAN

Recently widowed Rodger de Jonge is losing his bond with his daughters. He's a man of the African bush, and coping with 'girlie feelings' was always Helene's department, not his. When an orphaned baby elephant is found during the Christmas holidays, Rodger sees an opportunity that might help him reconnect with his children. But interfering with the orphan goes against his usual conservation methods. It will require a new approach to save both the baby and his family.

SELENA'S BODYGUARD

Selena MacShaw's presidential mother was killed on Christmas day, but Selena is not afraid to live her own life. She wants to settle in the Australian Outback and stop running from her mother's enemies.
After his army buddies died in a mission gone wrong, ex Special Forces, Dallas Anderson, accepts an offer from Selena's father. Dallas is Selena's undercover bodyguard in the guise of a head stockman. But when Dallas' secret is exposed, will Selena love him for his valour or hate him for his lies?

RUNNING OUT OF TIME

All Nicole Drummond wants for Christmas is to take her mom away from her abusive drug-running step father. Like that'll happen anytime soon. He totally controls their lives. But when her step father threatens to stop paying for her mom's life-saving meds if Nicole doesn't run drugs for him, she knows time has run out. And her options are few.

THE BILLIONAIRE'S MISTLETOE BABY

Laurel Ashwood needs a miracle. All her six-week old daughter wants for Christmas is a daddy...just for the holidays while Nana visits from Montana. Laurel and former boss, construction tycoon Nick St. John, used to share a chemistry. But will Nick want to cooperate? Six months ago, she'd left him without a word.
~ ~ ~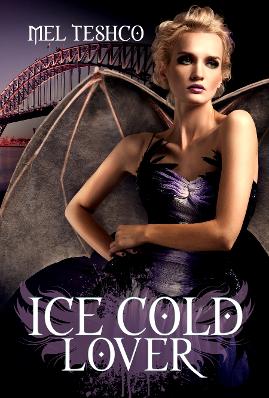 Celeste has a secret she will fight tooth and nail to protect. She is human in every way but one—hideous bat-like wings, a permanent legacy from her once-cursed gargoyle father, Cray.
But she is seriously attracted to Pascal Daniels, despite him being the son of a mobster, and every woman's most dangerous fantasy.
Pascal is used to attention from women, but he's looking for someone special. He's fascinated by the ice queen, Celeste Diamond. He thinks hers is the perfect female form, one he'd do anything to possess.
Pascal has decided it's way past time to warm up the mysterious, elusive Celeste.
And perhaps he'll share some secrets of his own
~ ~ ~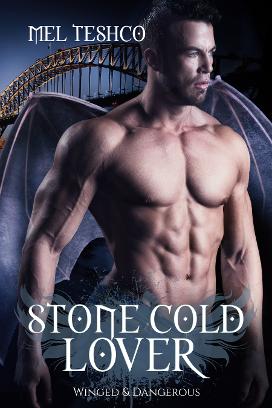 Heiress Loretta Shaw is notorious for her loose morals and sexual needs. Trouble is, it's taken her one too many one-night stands to realize that no man can extinguish the sexual fire she feels toward her guardian, Cray Diamond.

A long-ago curse made Cray immortal—a gargoyle, a guardian, who is impelled to protect a human chosen by the curse. He is imprisoned in stone during daylight hours but dusk returns him to flesh and bone to carry out his immortal duty.

That Cray can shift between human and living gargoyle at night bothers Loretta not one bit. She's seen him naked many times and her desire for him—in any shape or form—knows no bounds. She's tired of his resistance. He's her gargoyle … and she wants him in her bed.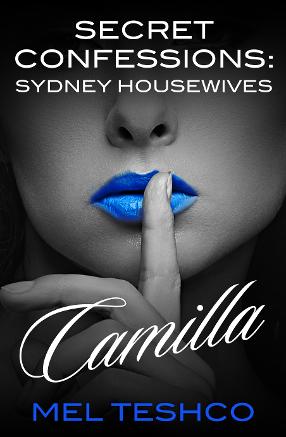 From the hottest writers in Australia comes a scintillating new series. Enter the world of Sydney's elite, and find out what goes on behind the doors of the most exclusive addresses in the country…
Meet the Housewives of Sydney. They are wealthy, elegant, poised, and constantly in the public eye. But what goes on behind closed doors, in the private homes and parties where the cameras and paparazzi aren't welcome? Delve into the most personal details of their relationships, their friendships and their lives. The only question is: can you handle the heat?
To all of Sydney's society, she's just the upstart, gold-digging waitress that somehow managed to snare one of Australia's most eligible bachelors.
Camilla can't pretend that the gossip and the innuendo that follows her wherever she goes doesn't bother her, but when the world gets too much, she just stays in her beautiful home, with her beautiful husband. After all, no one knows what goes on behind closed doors, and plenty goes on at Camilla's house.
~ ~ ~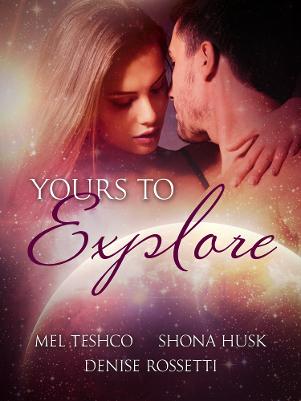 *available in print only*
It's 2202 and three ships are on their way to start a new colony, but the twelve-month trip on Earth Ship Siren is filled with its own dangers ... and desires.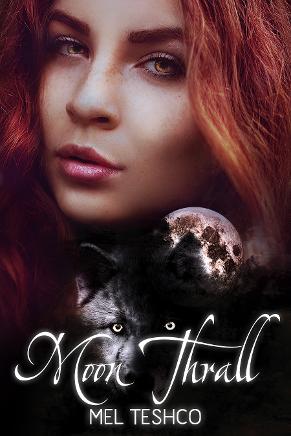 Elyse Wellston escapes from her brutal, violent ex-fiance to a remote cabin in Australia. Fearing for her life, Elyse knows it doesn't make sense for her to react the way she does upon meeting the enigmatic Dane Maddox.
Only when she discovers he is a werewolf and she is his weren—his mate and a werewolf herself—does she begin to understand the hot, sexual yearning within. No longer does she need to act out a desire she doesn't feel. Dane is everything she wants. But will her ex end her happiness and her sexual fulfillment before it even has a chance to begin?
~~~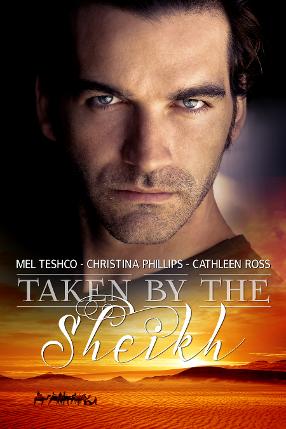 Three Desert Sheikhs. Three Captive Brides.
Bound by duty to honor their dying father's wish, three royal brothers must marry their destined brides...by whatever means necessary.
Book 1: Hostage to the Sheikh ~ Mel Teshco
Sheikh Shahzad Salah al Din doesn't have time for hearts and flowers, not when his parents' bodies are barely even cold in their graves and his country, Omana, is on the brink of revolt. He has to secure peace by honoring a long ago arrangement to make English rose, Lexi Galvin, his wife. The trouble is strong-willed Lexi isn't aware of her royal Arab lineage let alone her destiny. There is only one way Shahzad can guarantee she will be his queen … and he isn't above using force to get it.
Book 2: The Sheikh's Mistaken Bride ~ Christina Phillips
In order to secure a powerful alliance for his country, Khalid has no choice but to marry a neighboring princess. It's not what he wants, but duty must come before pleasure. Yet when he meets the beautiful Sanura he changes his mind… only to discover the virgin in his bed is not his destined bride.
Book 3: Sold to the Sheikh ~ Cathleen Ross
He'd paid a fortune for his bride and he was determined to collect, whether she liked it or not. Rafi Salah al Din doesn't trust easily. In charge of security for his country Omana, he devotes his life to duty. With his parents murdered it is his duty to stabilize his country by finding his parents' assassin, marry and produce a son to ensure the Salah al Din line lives on. So why does the wife he bought disagree?
~ ~ ~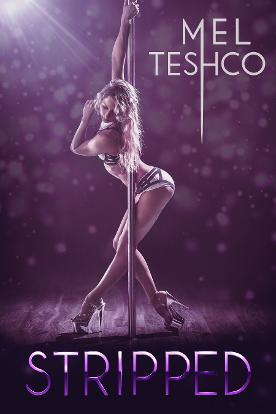 When Kallie's fairytale life turned into a nightmare, she dealt with the stress in a way she never would have imagined. For too long she's yearned to live life outside the box, experience things she has always been too afraid to try.
Becoming every man's fantasy as a stripper drives away the constant ache within and makes her feel beautiful again. She discovers her dark side and sets out to explore her secret desires.

Seth Masterton is a rising star in the corporate world and he is everything Kallie has ever wanted. He's watched all Kallie's performances and never hides his lust for her. She knows it is time to face her demons and make some changes in her life. Maybe this possessive man is all she really needs. Tonight, she'll find out.
~ ~ ~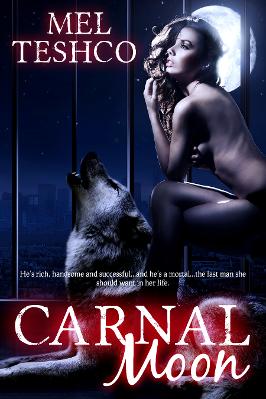 On the first night of each full moon, werewolves cannot resist the calling—the instinctual need to mate.
Living a double life has never been difficult for Holly, but in her world, if her species is to survive, all she can look forward to is down-and-dirty, uninhibited sex with a different partner each month. She has never had reason to complain though. Until now.

She's fallen for Ricky Mandela, her hot, sexy, human lover. Holly can't pretend she has a chance at a family and happily ever after. Those are human dreams. But she can't give him up either. Will she have to lie and cheat to hold on to the man she loves?

~ ~ ~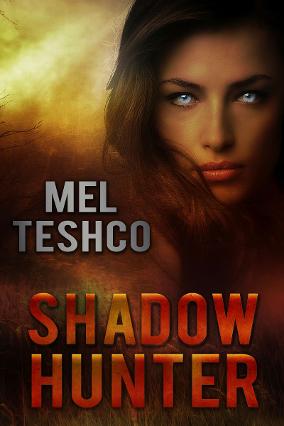 When Altair, king of the vampires, leaves behind his queen Kyra to become a despised vampire-werewolf hybrid, his shadow hunter wife becomes his biggest enemy.
But what Kyra doesn't count on is the attraction still burning hot between them and on Altair's final act of betrayal. To save her life, he forces her to drink his blood…and turns her into his own kind. A despised hybrid.
Shadow hunters now too become her enemy. But she soon learns Altair isn't the only man willing to protect her from her once vampire comrades.
When the time comes to choose between her two fierce protectors will she follow her head … or her heart?
~ ~ ~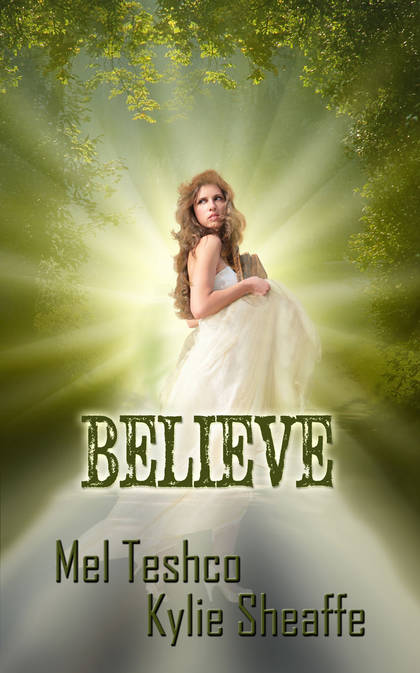 Do you believe in the power of unconditional love?
James Edward Bowheart is a genius in the making, a student doctor who has it all . . . or so it seems.
His lawyer father is an alcoholic, his mother a strict, god-fearing woman with a critical eye and a cold heart. His sister, Josie, is warm, smart, and overly-sensitive. She sees things no one else can. In and out of mental institutions, she is reviled by their parents.
James begins to question his own logic, fearing the unknown when he too begins to see things, dream things, the drugs he has come to rely on exacerbating the problem.
Only when a new neighbor—a single and very pregnant young woman—helps him to see outside the square and accept the unexplainable, does he truly start to Believe . . .
~ ~ ~